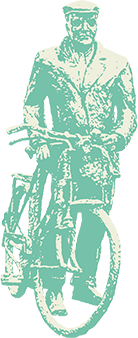 If you are looking for an original and stylish place to stay right in the city center of Poznań then Tey hostel is the perfect choice!
The location of the hostel is unique and beneficial not only because of its location in the centre near the Old Market, but also because of the historic and very climatic Świętosławska street where the hostel is located. That's one of the most beautiful streets in Poznan.
We would like Tey hostel to be a friendly place for all visitors. We have created for you Dear Guests a few areas where you can relax after a hard day or an active tour around the city, we have beautifully decorated rooms, friendly kitchen where you can enjoy an aromatic cup of coffee, relaxing lobby, nice receptionists and delightful atmosphere! What more could you want… well, maybe wuchtę wiary (a lot of people) who will w te i wefte (there and back again) come to us 🙂
Tey Hostel is waiting for anyone who wishes to spend the night in the city centre. You are welcome to our hostel.
Tey – the real Poznan hostel!