We reserve the right to change the prices during some fairs and major cultural and sports events.
Check availability.
Dane do wpłaty zaliczki
Idea Bank
nr 71 1950 0001 2006 5894 3649 0002
"Hostels Group" S.C.
Kramarska 1/6
61-765 Poznań
Tytułem: imię i nazwisko oraz data rezerwacji
Remember:
Check in is starting from 2 pm and last to 11:00 am next day
Jeśli dotarłeś do hostelu przed czasem, możesz zostawić nam swój bagaż i spokojnie wyjść na miasto. Możesz także poczekać na swój pokój w hostelu – lobby i kuchnia są do Twojej dyspozycji.
Booking a room at Tey Hostel Poznań, you accept the terms and condition..
Parking 24h
For our guests we provides parking – 20 zł per day.
Hostel provides:
Washbasin in each room
Free coffee and tea 24 hours a day
Bedding included
WI-FI free Internet Access
Fax, printer and scanner Access
Laptop desks
An ironing board and an iron
Hair dryer
Baby cot
Toys and games for children
Towels (3 zł)
TV in the lobby
Reading corner, books, board games
Free maps, travel brochures
High quality and comprehensive service is very important to us. Therefore in Tey Hostel our guests are offered a comfortable stay. In order to ensure the highest standard of service, we are happy to adjust our offer to your expectations.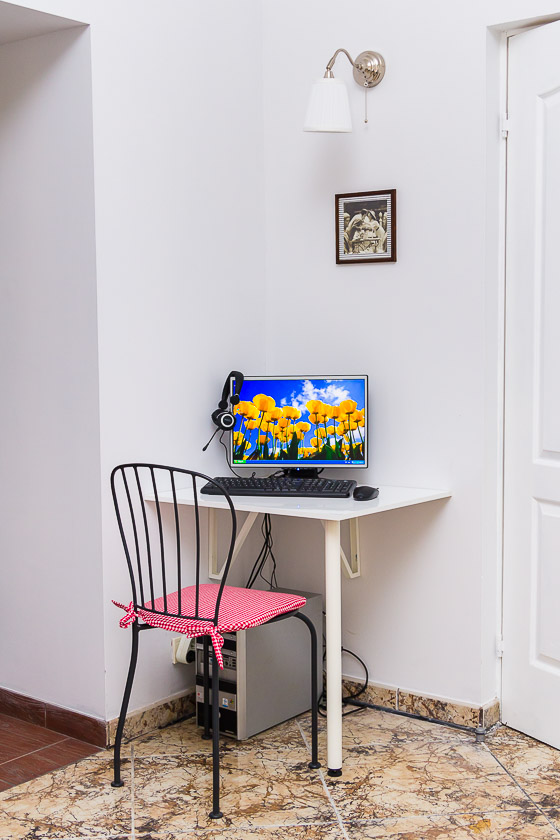 Free Internet access – at the reception desk ask for a password to log on or use the computer in the Lobby where you can print or scan whatever you need.
Free coffee and tea 24 hours a day in our kitchen.
You can freely use such facilities like a TV, DVD player, fax, printer and scanner.
Have you got an interesting film, do you play the guitar, the tambourine or the flute? Share your interests with us – we're curious what your passions are!
Remember that we are here for you 24 hours a day.
We provide the best accommodation in Poznan 🙂
Breakfast
Codziennie od godziny 9:00 do 12:00 zapraszamy naszych gości na pyszne śniadanie do Szarlotta Bistro. Nie trzeba nawet wychodzić z budynku – Szarlotta mieści się na parterze naszego hostelu!
Każdy z gości otrzyma BON na kawę bądź herbatę do zrealizowania przy zakupie śniadania w restauracji. Już teraz możesz sprawdzić co pysznego znajdziesz w Breakfast Menu Bistro Szarlotta.
Offer for groups and school trips
For organized groups and school trips we can prepare an individual offer and have special menu that includes breakfast, dinner and/or supper.
Our hostel can accommodate 82 people in 24 rooms located on 2 floors. In case of bigger groups we have second hostel, which is located on the other side of Old Market Square. That is why we are able to organize accommodation for bigger groups, even if other hostels are full.
If you are interested in our special offer for groups and school trips, send us an information to: grupy@tey-hostel.pl
Create unique atmosphere, feel like home!
Thank you for choosing our hostel, the coolest in town.