Homelike and comfortable room with private bathroom.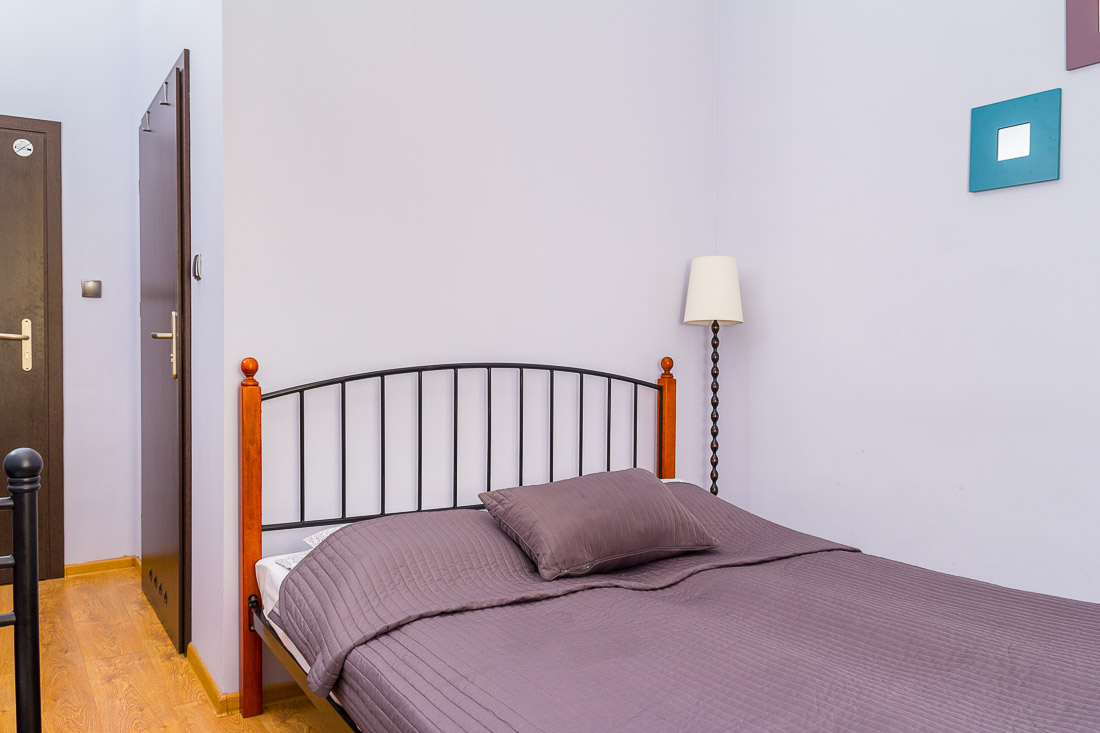 Complete with dresser, mirror and bedside lamp.
The entire property has access to high quality Internet connection.
Bed linen and towels included in price.
TV offers a wide range of channels and computer with Internet connection, reading corner, toys for kids and board games, free maps and sightseeing guide books for general use in lobby.
Fully equipped kitchen, coffee and tea for guests.
Free access to hairdryer, laptop stand, iron and ironing board.
Located in the heart of Poznan, this hostel is open 24 hours.